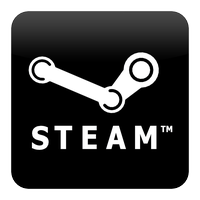 What an amazing time! Rodina has been Greenlit to be released on Steam! All in all it took something like 27 days to get all the way to #50. I couldn't have done it without the support of the community!
I'm not sure how quickly I will be able to get the game on Steam. I want to focus on getting Rodina 1.1.1 out since I haven't been giving it enough attention with all of the craziness. But I intend to get Rodina on Steam ASAP…
One thing I've heard asked a lot: what about people who've already bought the game? My intention is to allow anyone who has bought (or will buy) the game at the base price of $15 (the Buffet Tier) will get their very own Steam Key. I wouldn't leave you guys behind!
At the same time, I also intend to always distribute a standalone version of the game here on the site, for those of you not on Steam.
Thanks again, everyone! Here's to a new chapter in Rodina's bright future!!!