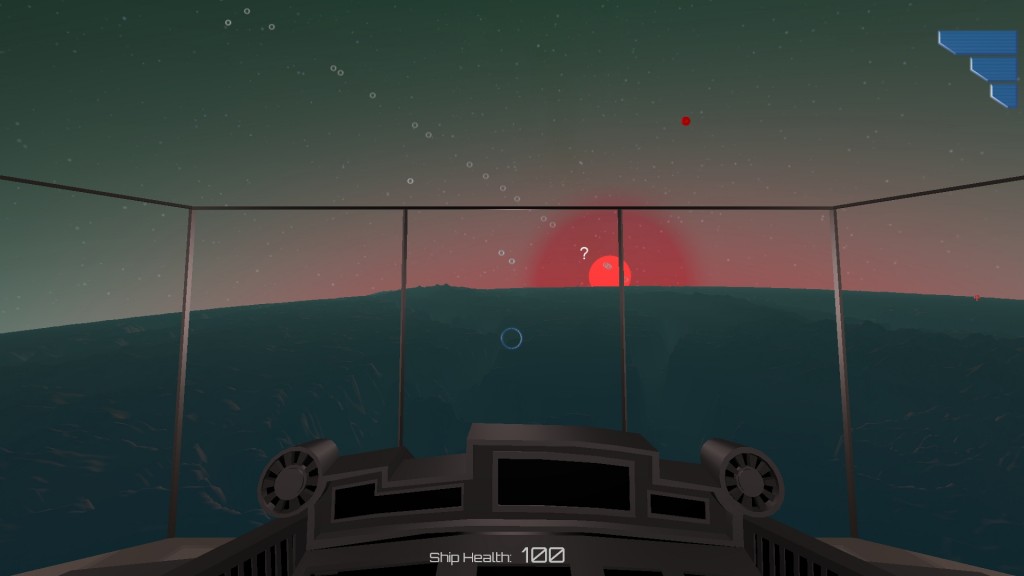 Cockpit mode is now available on the beta branch on Steam! To try it out:
* Switch to the beta (or dev) branch
* Either start a new game, or load the new default interior so that you get some Holoscreens in your cockpit. You can also add Holoscreens, or the new Holoscreen tileset, if you want to keep your current interior.
* Sit in the Pilot's Chair by just walking into it
* While flying the ship, press "F" (for "Activate") to bring up the pilot menu, and choose "Toggle 1st/3rd Person"
Now you're flying in 1st person mode!
Warning!
Cockpit mode is for Rodina experts only. You think atmospheric entry and combat were hard before? Now they are even tougher!
Also:
This is build 1.1.6 and it comes with some caveats: this particular build is not going to come out of beta! There are a few reasons for this:
* Cockpit mode introduces some pretty big performance issues. It may not be playable on your machine!
* MSAA anti-aliasing is still turned off
I'm going to be out of town for a little over a week, but after I get back I'll fix any bugs you guys find, and start on an optimization pass and put anti-aliasing back in, before fully releasing this build!