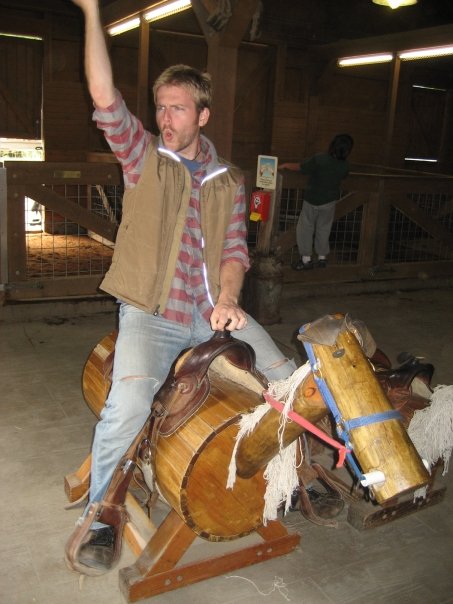 Elliptic Games was founded by Brendan Anthony in 2012 because he had no idea what he was getting himself into.
Brendan has been a video game programmer for 15 years, first at Bethesda Softworks working on The Elder Scrolls 4: Oblivion and Fallout 3, and subsequently at Stumptown Game Machine in Portland Oregon.
Brendan designed, produced, and programmed Rodina completely on his own- with nothing to rely on but his own wits and huevos. With no help whatsoever. Other than these people:
Rodina Credits
Andrew Schurr – Writing / Design / Production
Andrew's been one of my best friends since 7th grade. He's a super talented writer and volunteered to do all of the written work on Rodina, which turned into a ton of long conversations about the world of the game and its design and story. Because of all his work, Andrew owns a part of Elliptic, but I have yet to forward him any of Rodina's modest proceeds. Last time he saw me, Andrew looked me dead in the eyes and said with no emotion other than seriousness: "I want my money." Haha, that joker!
.
John Robert Matz – Music
John Robert contacted me after Rodina's initial announcement to suggest a collaboration, which was one of the easiest and best business decision's I've made- almost everyone who has played the game has commented on how great the soundtrack is. He was super easy to work with and wrote some incredibly evocative and wonderful songs. It was his suggestion to split the planet themes into separate Space / Atmosphere / Surface cues.
I thought I would at some point get sick of listening to these songs all the time, but I still haven't. They're so awesome.
.
Miriam Nagi – Art
During a protracted search for the right artist to help with Rodina's ship interiors (machines, sets, furniture), I was drawn to Miriam's work on The Unfinished Swan. Her work was a perfect fit for Rodina's aesthetic, and gave the interiors a look that was slightly cartoonish without being immature. She certainly elevated the quality of a game that is otherwise made of programmer art. Miriam was super easy to work with when bringing my ideas to life and making them better. I live in fear that by the time I am in the market for more work, she'll be too successful to remember me!
.
Dante de Glanvill – Sound
Dante was an absolute dream to work with – very fast and accommodating, and always willing to work on a sound until it was just right. I remember contacting him in a semi-panic for some newly important sounds right before release, and the ease and speed with which Dante took care of business made me wish he was a programmer too. I really should send him a bottle of Scotch, but you can't send booze through the mail thanks to that maniac Carrie Nation.
.
Sari Rodrig – Additional Art

Cody Burrow – Additional Art
Sari and Cody are both very talented artists who had limited but very welcome contributions to Rodina.
.
Jennifer Ely – Production / Marketing
My friend earned this credit with her support through Rodina's development and encouragement to share the game with Youtubers and at Conventions, as well as by assisting me in finding Miriam!
.
And You! – Producer
All money that Rodina makes goes right into making it better! We don't spend money on luxuries like hot tubs or food that doesn't come out of a box here- we spend it on Rodina!
And if you donate at the Wingman tier or above, you'll earn a mention in the credits for real. Thanks for all your support!!!